Innovative løsninger og produkter for tandlæger og dentallaboratorier der arbejder med digitale workflows og ønsker at opnå høj præcision, i både scanning, CAD arbejdet og 3D modeller – produceret i EU og skarpt prissat.
Det er vores fornøjelse at arbejde med IPD på det skandinaviske marked. Vores fælles mål er, at hjælpe vores kunder forbedre patienternes smil gennem levering af innovative dental abutments. Udviklet af tandteknikere med afsæt i at optimere digitale workflows.
Arbejd med os og se hvordan IPD komponenterne fra scanflag til Custom Ti-Bases kan hjælpe dig levere optimale kvalitets prostetiske løsninger til dine patienter  og til en konkurrencedygtig pris.
Find dit implant system til ventre og alle de kompatible komponenter.
Nyheder & fremhævede produkter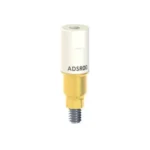 _____________
Scanflag
IPD videos
Learn about IPD in the videos below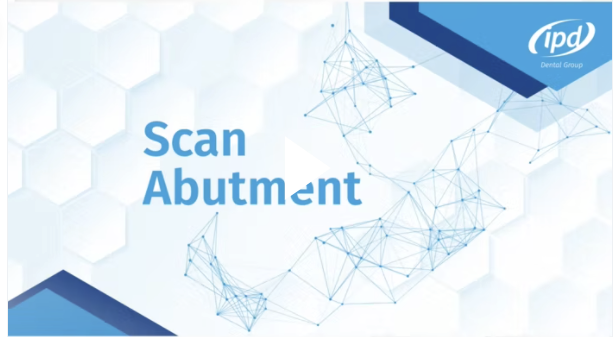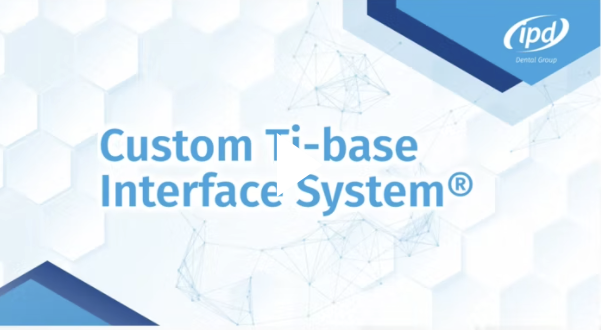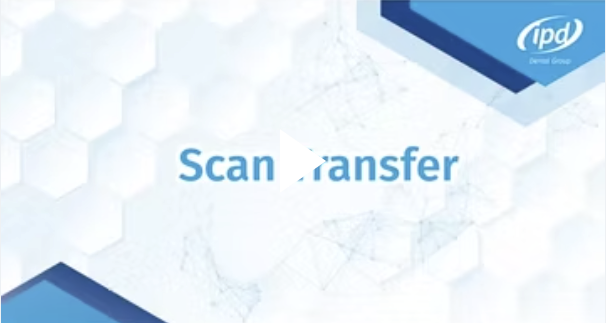 Featured products
See highlights below or view the Selected products pdf here
---
Custom Ti-bases
Engaging Interface: height of 8 mm, cut on several levels (6.5 mm / 5 mm / 3.5 mm), depending on each task's requirements.
Non-engaging interface: height up to 6.5 mm, and cutting possible on several levels (5 mm / 3.5 mm)
Height adjustment is practical and simple using the cutting guides and fixation screw, making it possible to create the window for the angled screw channel for every available height from 6.5 mm. The window for angled implants can also be prepared for every available height.
PDF:
See the Ti-base workflow and products pdf here
See the "Featured products pdf here
Multi-Unit
The Multi-unit system has evolved and today includes angulated and straight abutments, coated with titanium nitride (TiN), to offer better features and new functionalities.
Straight Multi-unit for one-piece abutments
We modify every Multi-unit to incorporate an engaging design that is adaptable to one-piece abutments. Thanks to this new functionality, all straight Multi-units can be used to solve cases that require the positioning of a single crown restoration. The corresponding prosthetic components fulfill this new functionality in order to work either analog or digitally. This morphology change does not affect the usual multi-unit procedures.
PDF:
See the Multi-Unit workflow and products pdf here
See the "Featured products pdf here
Scan Abutments
Scan Abutments offer the best features in the market
Compatible with intraoral systems (clinical) and with desktop systems (laboratory).
It includes a captive screw to prevent loss and make it easier to mount.
The Titanium base ensures a long-lasting connection and enables the use of Rx.
The top section is made of PEEK, a polymer that favors implant reading and location.
Maximum Z-precision, as it rests on the sagittal plane of the implant or analog.
A tolerance of ± 5 microns throughout the entire manufacturing process.
2 heights for engaging: 10 mm for most cases, and 15 mm for situations involving a very deep implant.
PDF:
See the Digital Interface workflow and products pdf here
See the "Featured products pdf here
Digital Analog
The innovative design of our Digital Analog, with two fixation screws, ensures the exact positioning of the analog in a 3D printed model. Its two fixation screws ensure that the analog is in the correct position, with one located on the side and the other at the bottom.
The side screw also enables the use of an articulator without losing the bite registration.
PDF:
See the Digital Interface workflow and products pdf here
See the "Featured products pdf here
Angulated Screw Channel
With pentalobular connection that offers a more stable grip, providing greater reliability at the same time of exerting force with the screwdriver. Increased resistance, up to 9.7%.
The new TPA Screwdriver with pentalobular Elliptical Screwdriver ensures a greater grip guaranteeing a good transmission of the recommended torque in all possible angles.
PDF:
See the TPA/ASC screws and drivers pdf here
See the "Featured products pdf here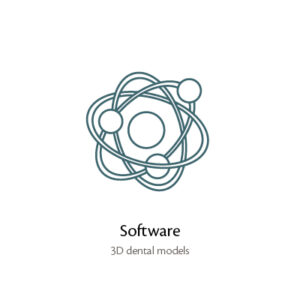 ModelPro
IPD have developed the simplest and easy-going system on the market, which will bring IPD users a tool to ensure and guarantee repeatability in 3D additive manufacturing.
By the exclusive use of IPD software, will be able to obtain these removable dies with a full guarantee of success, saving from repetitions and adjustment problems.
Learn more:
Learn more about ModelPro here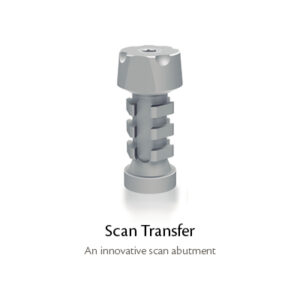 Scan Transfer
Scan Transfer is an innovative scan abutment for the most demanding clinical cases.
The abutment design, combined with the clinical/technical protocols, have been developed to allow splinting of the scan abutments with a guide to assist in full arch scanning.
Learn more:
Learn more about Scan Transfer here
Digital workflow fully supported
Direct to implant
With IPD direct implant library you can design all types of structures that can be secured directly to the implant interface.
Hybrid direct implant
This is our innovative and profitable solution for direct implant digital tasks that enables the manufacture of prostheses with high precision due to re-machined interface finishes and sintered framework.
This hybrid library differs because it has two manufacturing process phases:
Sintering and Re-machining.
This operation ensures the best possible fit, a good finish, and the highest possible precision in the most important areas for a prosthesis on implants, the implant connection.
The hybrid library can be used to design frameworks in the traditional manner with CAD software and to export the STL file to one of our certified milling center in Spain or Europe.
Indirect implant – Ti-Base
We also offer an indirect implant library for our unique Custom Ti-Base.
This library enables performing any type of prosthesis, fitting on top of a Ti-Base, obtaining a cemented-screw retained framework.
It is a versatile solution, with good aesthetic finishes and multiple manufacturing options. We also provide two different fitting options. One is tighter for manufacturing single abutments by milling (ceramic), and the other is looser for manufacturing bridges and single abutments by sintering (CrCo) or milling with PMMA.
The CAD libraries support every customized options, emergence profiles, chimney height and straight or angled screw channels, offered on each Custom Ti-Base.
3D Digital model
3D models can be created by the use of a Desktop scanning device and an Intra-oral device making the workflow faster, easier and simpler. Tasks can be completed more quickly and cheaply in combination with our high precision digital analogs.
Accuracy is ensured thanks to our 11 different tolerances that adapt to every impression quality from the printers available in today's market. This will help you decide the type of fitting available with your printer in order to send you the most suitable library for you.
Compatibility Finder
Use this tool to get a full list of components for your specific rehabilitation task.
All other trademarks mentioned are the property of their respective Owners and neither they nor the trademarks are associated with IMPLANT PROTESIS DENTAL 2004 SL or Puredent ApS.